How to choose suitable dining table?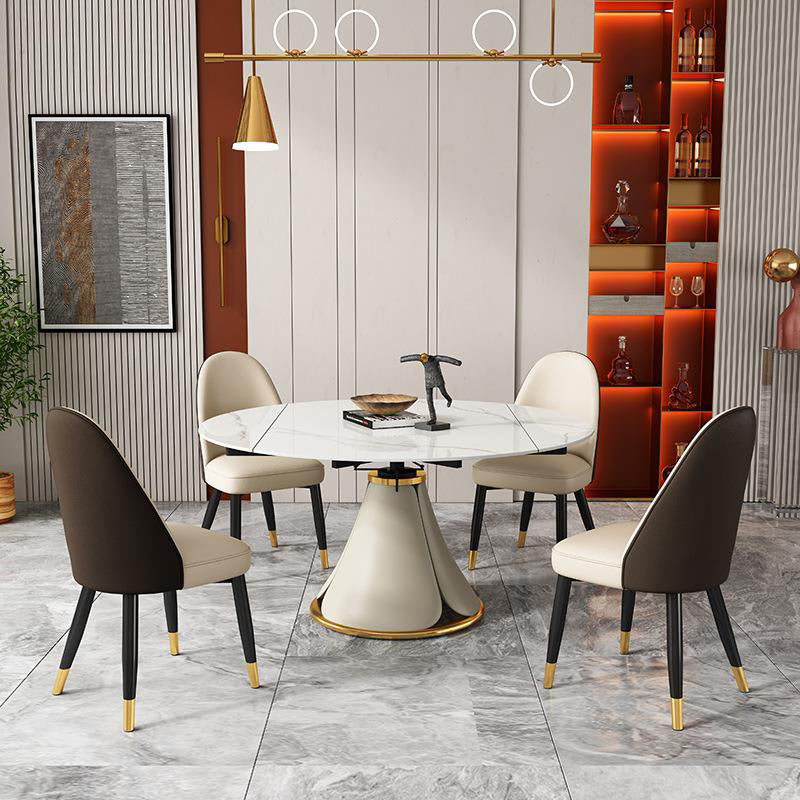 The importance of dining table in living room 
A dining table is a central piece of furniture in any home. It is the place where family and friends gather to share meals, conversations, and special occasions. A dining table can also serve as a workspace, a place to play games, or a spot to do homework.
Steps of selecting your right dining table:
  There are many types of dining tables to choose from, each with its own unique style and features. Some popular options include s
intered stone tables,
 traditional wooden tables, modern glass and metal tables, and rustic farmhouse tables. 
Step 1: Confirm what size do you need
When selecting a dining table, it's important to consider the size of your space and the number of people you typically have over for meals. A larger table is great for entertaining, while a smaller table may be more suitable for everyday use in a smaller space. Some of the manufacturer offer size-customized service. So that if you don't want the normal size, feel free to contact us.
Step 2: What kind of table top or main material
The material of the table can also be a factor in your decision. Sintered stone is the new material. It has five advantages, High temperature resistance, high scratch resistance, easy to clean, corrosion resistance, and high stain resistance. Most patterns and colors can be reproduced, some complex but beautiful colors, such as Pandora. Wood is a classic choice and can be stained or painted in a variety of colors. Glass and metal tables are more modern and can make a space feel more open and airy. 
Step 3: Find out what kind of function you are looking for
Functionality is another important consideration when choosing a dining table. Some tables come with features like extendable leaves or built-in storage, which can be helpful if you have limited space or need extra room for serving dishes. The shape of the extendable table can be rectangular to round or expand from both sides.

  In addition to the material and size of the table, the shape is also an important factor to consider. Round tables are great for smaller spaces and create an intimate atmosphere, while rectangular tables are better for larger groups and can be more formal.

  No matter what type of dining table you choose, it should be a reflection of your personal style and function well for your needs. If you are looking for a suitable dining table, check more wonderful selections from our website. With so many options available, it's important to take the time to find the perfect table for your home.