5 Ways to Style Your Round Dining Table for Different Occasions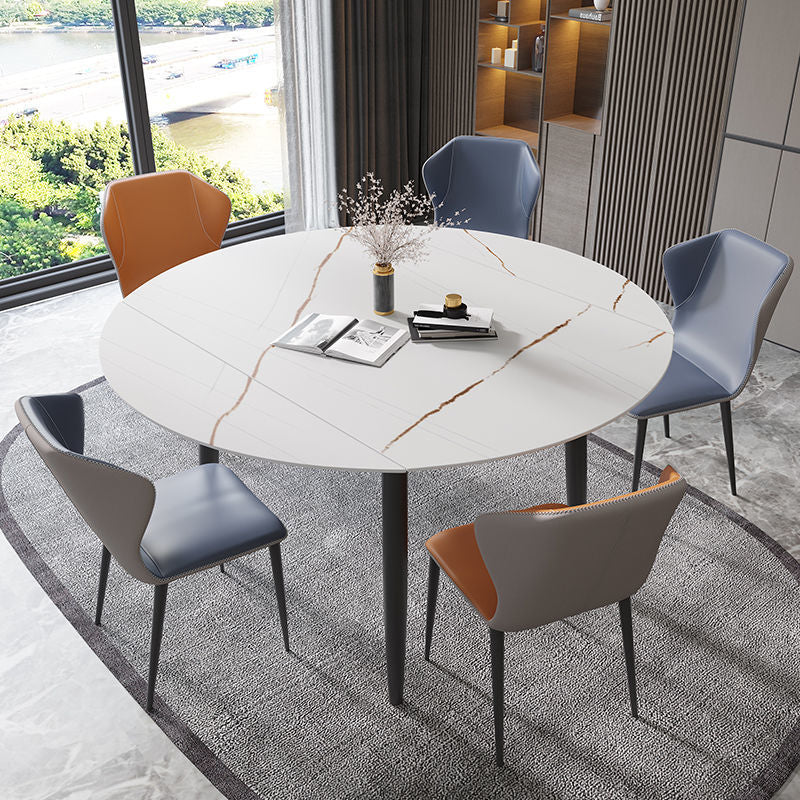 Are you tired of the same old look for your round dining table? Do you want to impress your guests and make every occasion special? Look no further! Here are 5 ways to style your round dining table for different occasions.
Rustic Charm If you want to create a cozy and warm atmosphere for a family dinner, go for a rustic look. Choose a wooden table and pair it with mismatched chairs in different shades of brown. Use a plaid tablecloth and add a bouquet of wildflowers as a centerpiece. Complete the look with wooden place mats and simple white dishes.

Glamorous Dinner Party For a fancy dinner party, create a glamorous look with a round glass table and sleek metallic chairs. Add a statement chandelier overhead and use metallic place settings. Use tall candlesticks as centerpieces and scatter rose petals on the table for a touch of romance.

Bohemian Brunch If you are hosting a casual brunch with friends, create a bohemian look with a colorful tablecloth and mix and match plates and glasses in different patterns. Use fresh flowers and greenery as a centerpiece and add colorful pillows to the chairs for a comfortable seating option.

Beachy Vibes For a summertime dinner party, create a beachy look with a white round table and wicker chairs. Use blue and white striped place settings and add seashells and starfish as centerpieces. Use blue candles for a pop of color and serve seafood dishes for a beachy vibe.

Modern Minimalism For a sleek and modern look, choose a round table with clean lines and pair it with simple white chairs. Use a monochromatic color scheme and add geometric shapes for interest. Use a single stem flower in a vase as a centerpiece and serve a gourmet meal for a sophisticated touch.
With these 5 ideas, you can transform your round dining table into a beautiful centerpiece for any occasion. Whether you are hosting a fancy dinner party or a casual brunch, there is a style to suit your needs. Experiment with different colors, textures, and patterns to create your own unique look.
Remember, the key to successful styling is to create a cohesive and inviting atmosphere that reflects your personal style and taste. Have fun and let your creativity shine!