The Timeless Appeal of the Simple Style Chair and Why it's a Must-Have in Your Dining Room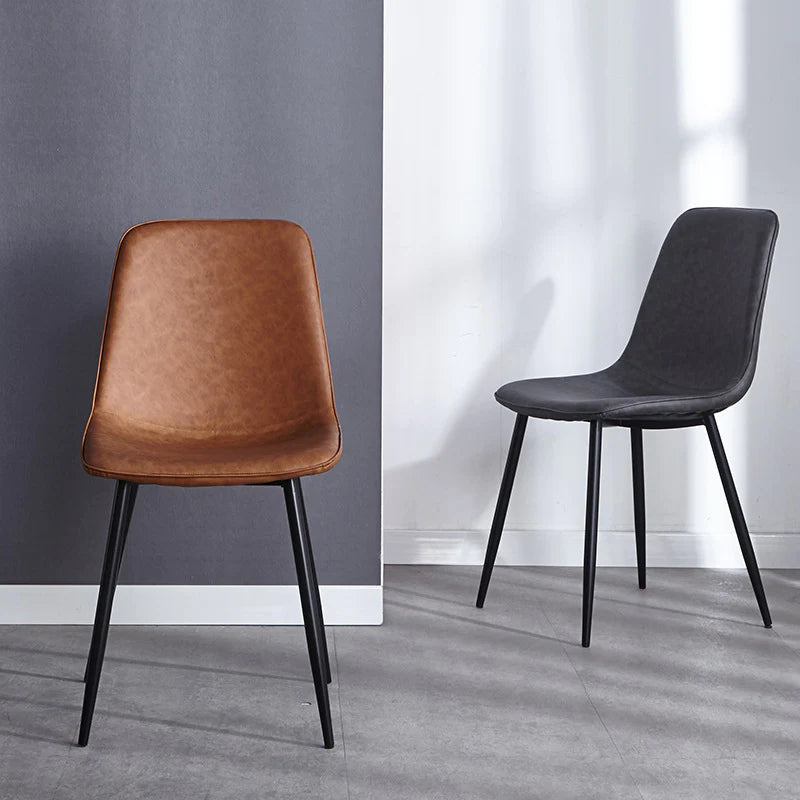 There are numerous things to think about while selecting furniture for your home. Style, comfort, durability, and functionality are all significant factors that might guide your decision. But, the everlasting charm of simplicity is something that is frequently disregarded. We'll discuss why the simple style chair is a need in your dining area in this blog post.
The Power of Simplicity
A design principle that has been employed for millennia is simplicity. For instance, the ancient Greeks held that simplicity was the secret to harmony and beauty. Furniture design can be done using the same idea. A simple chair may complement any type of decor and is both classic and elegant.
The adaptability of a simple type chair is one of its advantages. In accordance with your demands, you can dress it up or down. To make it more comfortable, you can add a cushion or throw pillow, or you can keep it plain to highlight its sleek lines. The basic chair is a wonderful investment because of its adaptability and may be used for many years.
The Simple Style Chair: A Design Classic
For many years, the straightforward chair has been a staple of design. It is a mainstay of contemporary design and has appeared in a ton of interior design blogs and magazines. Its versatility in responding to shifting fashion trends is the basis for its lasting popularity.
For individuals who favor a minimalist look, the simple style chair is a fantastic choice. Your dining area may become serene and serene, and it may give the impression that the room is larger and more open. A simple style chair is the ideal option if you want to create a zen-like ambiance in your home.
Comfort and Functionality
When selecting a dining chair, comfort and usefulness are equally vital to simplicity. The good news is that many chairs in the basic style are made with both comfort and use in mind.
For instance, the Style chair is a classic design that's renowned for its ergonomics and comfort. A chair is a fantastic option for people who spend a lot of time sitting down because it was made to support the body and encourage excellent posture. The Style chair is adaptable and may be utilized in a range of spaces, from a dining room to a home office.
Choosing the Right Simple Style Chair for Your Dining Room
There are a few considerations to make while selecting the ideal simple style chair for your dining area. Think about your table's size and shape first. Choose a chair that will sit comfortably around your table without taking up too much room.
Second, think about the design of your eating space. If your decor is contemporary and minimalist, you might want to pick a chair with streamlined lines. A Windsor chair or a ladderback chair may be a better option if your room is more traditional.
Lastly, think about the components and finishes of your chair. Genuine leather Wood, metal, and plastic are just a few of the materials that may be used to create simple-style seats. Each material has distinct properties of its own and can give your dining area a new look and feel.
Conclusion
Every dining area should have a simple style chair because it is a timeless classic. It's a fantastic investment that you may use for many years thanks to its adaptability, comfort, and functionality. 
There is a simple style chair that will work for you whether you choose a modern, minimalist aesthetic or a more classic look. So why not think about including a straightforward type of chair in your dining room? It's a piece of furniture you simply must have because of its classic beauty and useful design, which can improve your eating experience. 
A simple style chair may adapt to any setting and provide comfort and style for years to come, whether you're hosting family dinners or working from home. Why then wait? Begin looking at your possibilities and discovering them. So why wait? Start exploring your options and finding the perfect simple style chair for your home today.